A Venue For All Occasions
Congratulations On Your Engagement
Join us  this autumn, lunch & dinner, Tuesday to Friday for our 2 course set menu for £15!
Friday 29th September 11.30am-2.30pm, food served 12- 2pm
Saturday 30th September we're closed for Emma & Ben's wedding
Sunday 1st October 11.30am-9pm, food served 12-7pm
Tuesday 3rd October 11.30am-9pm
Wednesday 4th October 11.30am-10pm
Thursday 5th October  11.30am-10pm
Friday 6th October 11.30am-2.30pm, food served 12-2pm
Saturday 7th October 11.30am-2.30pm, food served 12-2pm
Sunday 8th October 11.30am-9pm, food served 12-7pm.
Please make a table reservation before your visit
If, on arrival you would prefer to sit in the garden it is possible on a first come basis.
We are unable to take reservations specifically for the garden
A traditional, independent pub for all occasions
Mick and Hazel are proud to be the hosts at The Plough at Leigh. At our traditional independent pub, we serve local ales and seasonal food in amazing surroundings, both inside and out. Being family friendly, we serve a 'real food' children's menu, have a playground and huge garden to let a child's body and imagination run wild.
We welcome man's best friend, leaded, in both the pub and garden. Scooby snacks and water are provided and if you love them enough we also sell beer for dogs!
If the barn is too large for your more intimate party or celebration then the pub is the place. Watch out for our live music nights too!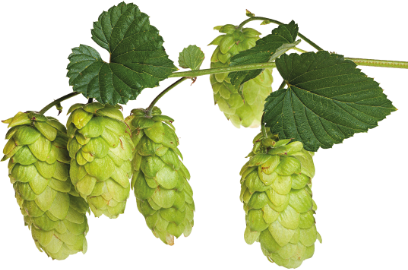 Weddings, ceremonies and blessings
Our 16th and 17th century inn and barn are situated to the west of Kent in the Garden of England! We are surrounded by peaceful countryside yet conveniently close to the motorway network for easy access.
Both The Barn and our garden hedgerow gazebo are licensed for your civil wedding ceremony or simply available for your wedding reception and evening celebrations.
Don't just take our word for it...
The Plough and Barn at Leigh was the venue for Natalie and Daniel's wedding. We were drawn to the pure charm and magic of the place and how we were made to feel so welcome by the owner and her staff. Nothing was too much trouble and they helped at every point in achieving that special day. On arrival I could not have wished for more. It was stunning and a day I will never forget. The staff were brilliant, the regular DJ was amazing and ensured everyone had fun. I could not recommend this venue more. You will definitely achieve the magic wanted on your wedding day. Thank you so much to you all. Brilliant xxxx
We got married at the end of June and had a wonderful wedding reception at The Plough. Hazel, Della, Louise, Luc and the team went above and beyond both during the preparation stages and on the day itself to ensure that the day ran smoothly. The barn was beautiful and everyone enjoyed the large garden on a very hot day! A number of guests commented on the quick wedding breakfast service and the delicious food- Baileys ice cream need I say more?! They also catered really well for the various special dietary requirements and for the children. We can't recommend this wedding venue highly enough and are so grateful to the team there for helping us to have such a special wedding reception, exactly as we had hoped for.
The plough hosted our wedding this week. What a wonderful day we had, I cannot stress how highly I recommend the plough for a wedding. Della has been an angel through the planning process, especially with all the covid related changes. The barn itself is stunning and requires no extra decoration (hops and fairy lights are provided) to be absolutely perfect. The food is delicious, the staff are so kind and helpful. We had an amazing time and we are so grateful we chose the plough.
We got married at The Plough & Barn two days ago and we are still buzzing from what a perfect day it was! The venue is stunning - the pub itself is a beautiful traditional country pub but the Barn just takes your breath away... This was the first and only venue we looked at! After meeting Hazel, Della and Luc for the first time we knew we were in the best of hands...nothing was too much trouble and no tiny detail was overlooked. The food is fabulous, perfectly cooked by Martin and his team and beautifully presented. Our evening buffet was equally fabulous and we had lots of very happy guests! For the rest of the team who were on their feet for hours, nothing was too much trouble... Do not hesitate to book your wedding here - for us it really was the best day ever!