A Venue For All Occasions
Congratulations On Your Engagement
A little something for everyone
We are happy to announce that the pub and garden have now reopened!
We shall be open throughout July: Tuesdays to Sundays 11.30 am until 9 pm
Your visit to us will be a little different and we ask for your cooperation and kindness during this time as we keep guests and our wonderful team safe.
We won't be taking reservations for our large garden but it will be necessary for the pub with limited availability due to the social distanced table spacing.
In the pub  a maximum of 2 households may sit together at one table. In the garden 6 people from any
number of households may sit together.
If you are looking to meet with other household groups in our garden then please bring picnic blankets which can be
placed with 2 meter spaces in between each households group allowing continued social distancing for groups of
up to a legal limit of 30 people.
A one way system will be in operation throughout the venue, a video of which is to be seen on Instagram and Facebook, so if you don't follow us on social media already, now is the time!
The new system will also be explained on your arrival whilst you wait in a social distanced queue from the car park which we ask walkers to join as well! A member of the team will take your contact details for track and trace purposes which we shall hold for 21 days and we will require that you sanitise your hands before entering the venue.
If you do have covid symptoms or have been in the company of someone who has in the previous 14 days to your visit we would ask you not to visit us.
Our menu and take away menus are on this site for you to look at, still of amazing quality with something for everybody however of a smaller more doable nature!
Picnic boxes and an afternoon tea will be available to preorder as well as a daily changing takeaway selection of food and drink.
On the wedding side of things we are now also able to host wedding viewings and are taking booking for this summe r for small weddings as the government guidelines for up to 30 people. Have a look at our virtual video tour!
We'll look forward to greeting everyone again and thank you all for your support!
A traditional, independent pub for all occasions
Mick and Hazel are proud to be the hosts at The Plough at Leigh. At our traditional independent pub, we serve local ales and seasonal food in amazing surroundings, both inside and out. Being family friendly, we serve a 'real food' children's menu, have a playground and huge garden to let a child's body and imagination run wild.
We welcome man's best friend, leaded, in both the pub and garden. Scooby snacks and water are provided and if you love them enough we also sell beer for dogs!
If the barn is too large for your more intimate party or celebration then the pub is the place. Watch out for our live music nights too!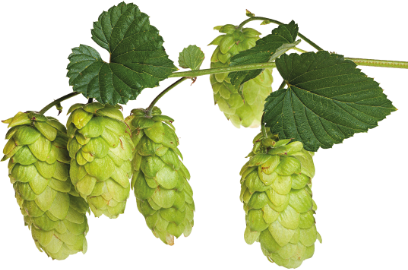 Weddings, ceremonies and blessings
Our 16th and 17th century inn and barn are situated to the west of Kent in the Garden of England! We are surrounded by peaceful countryside yet conveniently close to the motorway network for easy access.
Both The Barn and our garden hedgerow gazebo are licensed for your civil wedding ceremony or simply available for your wedding reception and evening celebrations.
Don't just take our word for it...
The Plough and Barn at Leigh was the venue for Natalie and Daniel's wedding. We were drawn to the pure charm and magic of the place and how we were made to feel so welcome by the owner and her staff. Nothing was too much trouble and they helped at every point in achieving that special day. On arrival I could not have wished for more. It was stunning and a day I will never forget. The staff were brilliant, the regular DJ was amazing and ensured everyone had fun. I could not recommend this venue more. You will definitely achieve the magic wanted on your wedding day. Thank you so much to you all. Brilliant xxxx
If you are looking for a reasonably priced wedding venue with fantastic service….The Plough has it all! From a cosy inviting traditional pub to the most stunning barn. Della is a real asset to The Plough, she helped us plan our special day, nothing was too much trouble. She dealt with my many emails and requests perfectly! We even nicknamed her "The amazing Della" We had the most amazing wedding day and we really couldn't have wished for anything more. Everything was perfect!! The food was yummy!! The bonus is we can pop to the pub for a roast anytime to reminisce. Thank you to all at The Plough! Love Mr and Mrs Steele x
The Plough and Barn was the perfect venue for our wedding. Hazel, Della, Louise and the rest of the team couldn't have been more friendly or done a better job in helping us organise the day and making sure everything ran smoothly. The Plough is in a lovely location and the barn looked beautiful with the fairy lights, hops and other decorations. Although the weather was a bit chilly, the garden still made a beautiful setting for photos, and our Morris dancers! All our guests really enjoyed and commented on the food – there was a wide range of menu options to choose from beforehand, the portions were generous, and everything tasted great. The team took especial trouble to make sure we were happy with our choices and that people with specific dietary requirements were individually catered for without making them feel 'second best.' Caroline and Vernon
We got married here on Friday and I cannot praise the Plough enough!!! We met with Della throughout the planning and she was calm, paid attention to detail and accommodated our every need from dietary requirements, changes to seating plans, donut walls and setting up with chair bows the day before. On the day I was running very late which did not phase Della and team, nothing felt rushed and they were attentive to us and all of our guests. The food was delicious, large portions and good quality! If we could do it all again we would 100% do it all at the Plough. Thank you so much, Jemma and Daniel
We had our wedding reception at The Plough on Friday following a church ceremony. It truly was a brilliant day and everything about The Plough was perfect. The lovely traditional pub, the gorgeous barn, the beautiful gardens, the amazing food- everything was perfect and all our guests commented on how beautiful a venue it is and how great the food was. From our first meeting with Hazel to all our meetings and interactions with Della, nothing was too much trouble from dietary requirements, to our setting up 150 bottles of flowers, to allowing our crazy spaniel to attend! And all at an incredibly reasonable price. We wouldn't hesitate to recommend The Plough- the perfect venue for a country wedding. Thanks again, Maria and Andy x
We got married at The Plough & Barn two days ago and we are still buzzing from what a perfect day it was! The venue is stunning – the pub itself is a beautiful traditional country pub but the Barn just takes your breath away… This was the first and only venue we looked at! After meeting Hazel, Della and Luc for the first time we knew we were in the best of hands…nothing was too much trouble and no tiny detail was overlooked. The food is fabulous, perfectly cooked by Martin and his team and beautifully presented. Our evening buffet was equally fabulous and we had lots of very happy guests! For the rest of the team who were on their feet for hours, nothing was too much trouble… Do not hesitate to book your wedding here – for us it really was the best day ever! Pam and Andy
We got married at The Plough yesterday and can't thank Hazel, Louise, Della and the team enough. Although we'd seen the barn several times before, walking into it for the first time when it was fully dressed for the ceremony literally took our breath away. We had an amazing day and all our guests (young and old) and a complete blast. Not even the very British weather could dampen the joy of the day. The team at The Plough couldn't have been more helpful and accommodating and really went the extra mile to help add our personal touches. The food, drink and hospitality was outstanding. Thank you so much. Katherine and Richard
We got married at The Plough on Friday 2nd August and our day was magical, fun and relaxing right from the start. The staff were super friendly and accommodating; they went above and beyond to ensure that our day ran smoothly and they managed to pull that off beautifully for us. Any last minute changes that were made they handled with absolute professionalism and such care towards our wishes! Not only did they make the day itself amazing, in the run up to our Wedding during our preparations they were also fabulous! In the words of our lovely friends & family who joined with us to celebrate our special day, it was 'The best wedding they had ever been to. We cannot thank Della, Hazel and the team enough, everything was faultless we will definitely be back in the very near future to take a trip down memory lane! 🙂 xxxx